Lulie has been very successful in her short time abroad, gaining a CAC in Finland and becoming an Estonian Ch.
Her lastest win - Pori National Show, May 2010 - Best Veteran, 2nd Best Bitch.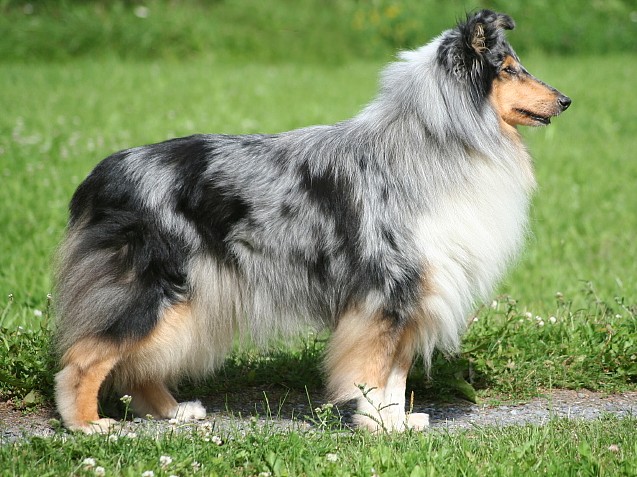 Lulie is now in Finland with Paivi Nuutila. She is adjusting well to her new home. Watch for her at the shows when she has grown her new coat.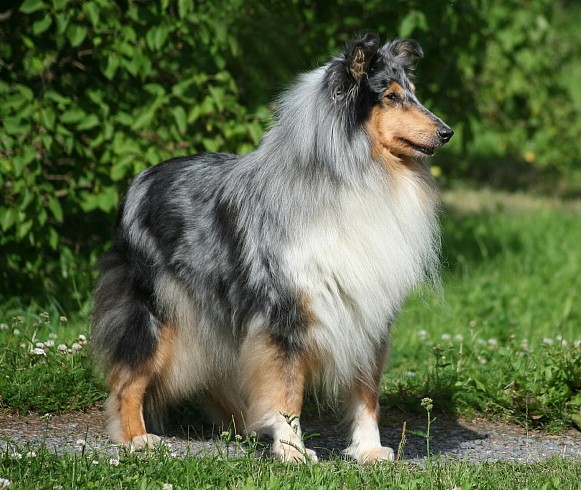 Lulie completed her Int. Ch. title at Maayan Harod Int.Show, May 13, 2006, Judge Dr. Rita Trainen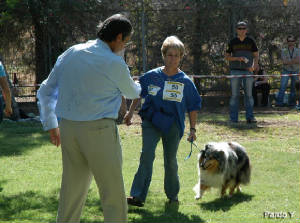 Latest win -
Maayan Harod International Show, September 24, Judge Luis Pinto Teixeira:
Champion class Exc.1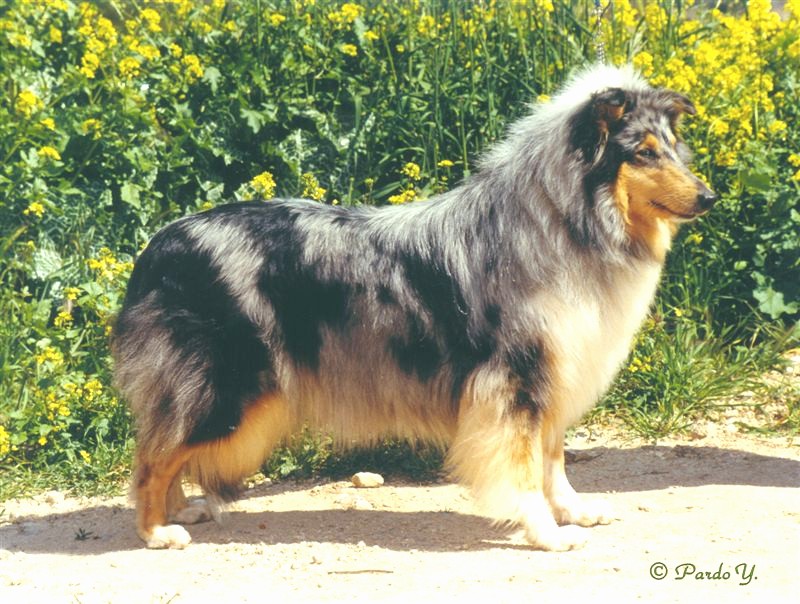 Israel Ch. Storm Cloud of Netiv HaAyit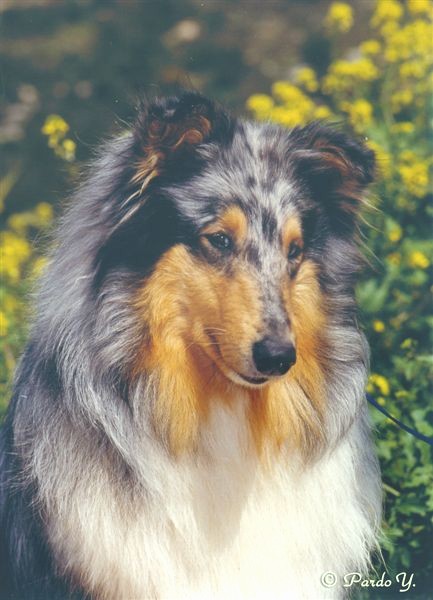 Lulie is following in her illustrious parents' pawprints. In her first show as an adult, the Israel Herding Breeds Specialty, June 22, 2002, she took the CAC, BOB and Res.BIS, despite being without full coat. Her career has since gone from strength to strength.
Her two most recent wins:
BOB, CACIB - Maayan Harod International Show, May 8, 2004
BOB - Herding Breeds Club Specialty, March 13, 2004
Lulie's latest wins!
BOS, CAC, CACIB
Maayan Harod International Show, Oct. 19, 2002
"Excellent type. Good size. Very nice head and expression. Good neck and topline. Good proportions. Good body and angulation. Moves freely and with good firmness. Good colour and very good coat."
Judge: Leif H. Wilberg, Norway
Israel Herding Breeds Specialty, Nov. 23, 2002
Judge: Elena Balazsovits, Nyitramenti Collies, Hungary
In very stiff competition, Lulie won Exc.2 and Reserve CAC in Open Class.
Israel Herding Breeds Specialty, Dec. 12, 2002
Judge: Anneke Brooeymans, Holland
Exc. 1 Open Class, CAC, Best Bitch, Best of Breed
Pedigree for Storm Cloud of Netiv HaAyit
Rough Collie
Hips normal (A/A)
Eyes: Normal
Sire
MultiCh.Lowerpark Maharajah
Sire
Moorland Ice Bear
Sire
Karava's Krugerman
Dam
Moorland Joyful
Dam
Lowerpark Mantilla Lace
Sire
GBAust.Ch.Corydon Tuck's Tiger
Dam
Lowerpark Speckleberry
Dam
Int.Isr.Ch.Moonlight Shadow of Netiv HaAyit
Sire
Int.Isr.Ch.Flyer of Netiv HaAyit
Sire
Isr.Ch.Nea Konia's Black Running Mate
Dam
Isr.Ch.Aflame of Netiv HaAyit
Dam
Isr.Ch.Fribyn Indian Sunset
Sire
Markhill Midnight Love
Dam
FinEst.Ch. Riffendahl Yverette Loozie