Nov. 8, 2008 - Spirit is now an International Ch., gaining his final CACIB at the Arad Int. Show, judge Dr. Zafra Sirik
Israel Herding Breeds Specialty, December 30, 2005
Judge: Francisko Salvador Janeiro, Portugal
Open Class: Exc.1, CAC, BOB
Israel Herding Breeds Specialty, November 26, 2005
Judge: Lykourgos Zouboulides, Greece
Open Class: Exc.1, CAC, BOS
October 22, 2005 - First time in Open Class, Israel Herding Breeds Show, judge: Lessi Tchistyakova, Russia - Exc.1. CAC, BOB
Spirit's latest win - May 7, 2005 - Israel Herding Breeds Specialty - Best Junior in Breed, BOB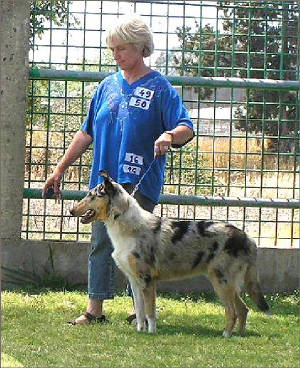 Maayan Harod International Show, April 9, 2005 - Exc., Best Junior, Best of Breed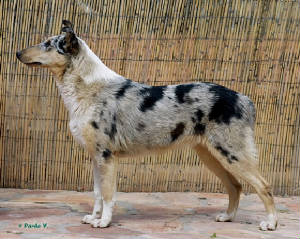 At nine months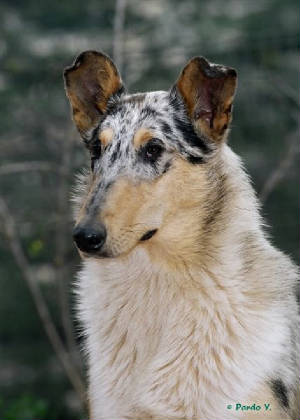 At nine months
Meet our new smooth boy, out of our American litter. And what a temperament he has!
Spirit does it again!
Herding breeds specialty, Feb. 11, 2005:
Best Puppy in Show!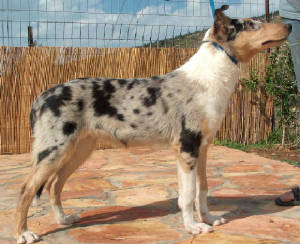 At his first show:
Israel Herding Breeds Club Show, Dec. 4, 2004
3-6 months puppies: Best Puppy of Breed, Best Puppy in Show!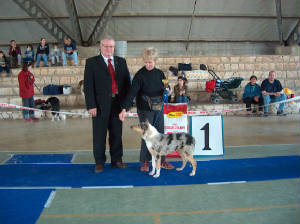 Photo: Yossi Guy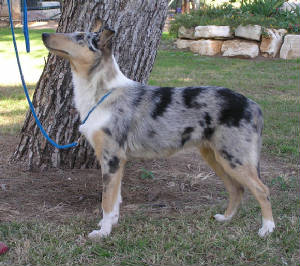 Photo:Natalie Miron