Israel Herding Breeds Specialty, February 11, 2006
Judge: Dr. Zafra Sirik
Open Class: Exc.1, CAC, BD, BOS
Israel Herding Breeds Specialty, December 30, 2005
Judge: Francisko Salvador Janeiro, Portugal
Open Class: Exc.3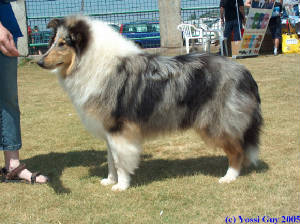 Silver's latest win - May 7, 2005, Israel Herding Breeds Specialty - Best Rough Puppy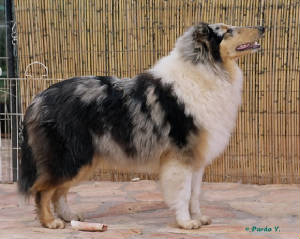 At seven months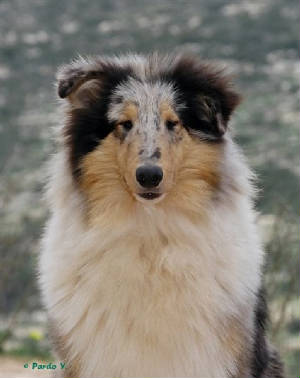 Seven months
Best Puppy in Breed - Maayan Harod International Show, April 9, 2005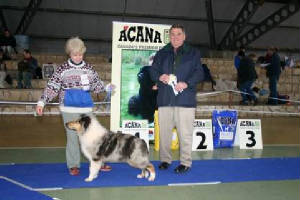 Photo Yossi Guy
At five months of age, Silver continues his winning ways:
Israel Herding Breeds specialty, Feb. 11, 2005
Judge: Mr. Skip Stanbridge, Canada
Best Rough Puppy in Show, Third Best Puppy in Show!!!
At just over two months of age, Silver is a gorgeous fellow, and a real personality guy. We expect great things from him in the future.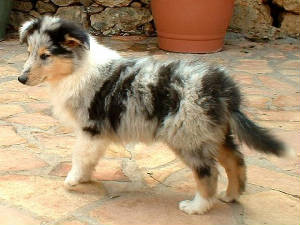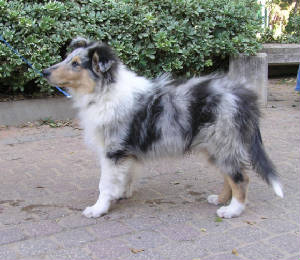 Photo: Natalie Miron
Silver has attended his first show at three months and one day of age, and takes it all in his stride. One would think he was born in the show ring! He achieves the first (of many, we are sure) first prizes.
Israel Herding Breeds Club Show, Dec. 4, 2004 - Puppies 3-6 months: Very promising, 1st.