Tiffany, or as she is called at home, Lida, is now enjoying life with her proud and happy owner, Harry Leventakis, in Greece. Before she left, she attended one show, as a puppy -
14/9/06, Herding Breeds Specialty, Judge Janusz Opara, and won Best Puppy in Show.
The day after her arrival in Greece, Lida attended her first International show, Oct. 7, 2006, and won Best Puppy in Breed, and the following day Best Puppy in Breed and third Best Puppy in Show. She has continued her winning ways at several more shows so far, and we expect her to have a stellar career.
But what is most important is her absolutely super temperament! Way to go, Lida!
Lida continues her winning ways!
March 31, International Show, Judge Michael Forte from Ireland - BJB and BOB.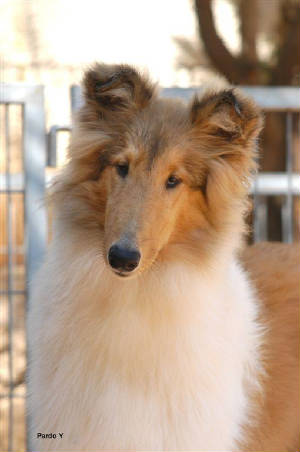 At six months