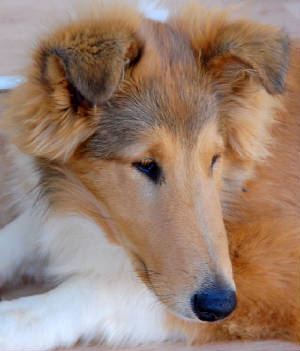 Jenny has had a spectacular career so far, we are looking forward to her growing her new coat and starting to compete in the "grown up" classes this year.
She has completed her championship under highly respected judges from many countries, including Liz Cartledge, Luis Pinto Teixera,and a BOB win under collie specialist Angela Harvey.
Jenny is not only a pretty face, she is a working therapy dog in a school for autistic youth, who look forward to her weekly visit.
Pedigree for Jenny
Collie
Sire
Isr.Ch. Gold Digger of Netiv HaAyit
Sire
Isr.Ch. Argent's As Good As It Gets
Sire
US Ch. Tartanside Vanguard
Dam
US Ch. Argent's Extreme Badditude
Dam
Int.Isr.Ch. King's Valley After All
Sire
US Ch. King's Valley Illumination
Dam
US Ch. Marnus Day After Day
Dam
Isr.Ch.GCh. Ability's Kate of Ohadi HSAS ROMP
Sire
US Ch. Belfair's Blue Cadillac HSAS HXAD
Sire
US Ch. Edenrock The Mask of Society
Dam
US Ch. Belfair Barely An Angel
Dam
Ohadi Grace Under Fire
Sire
US Ch. Bit O'Heaven Darae Gun PT
Dam
Ohadi My Blue Interlude CD HSAS
CEA N/c, DM N/N, MDR1 -/-, Hips B/B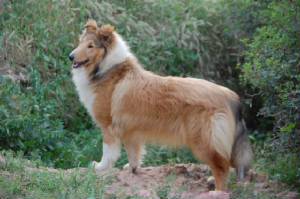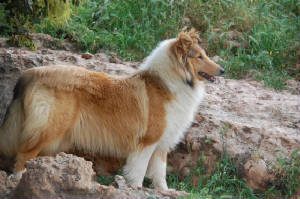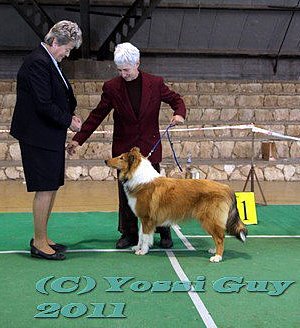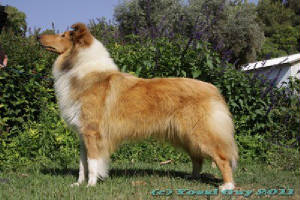 I was not planning to keep anything from this litter, but Jenny captivated me from the day she was born. Despite my continued attempts to convince myself that I really didn't need another dog, there were too many already, Jenny's fabulous personality and gorgeous expression won - and she is here to stay.
Her first show, at four and a half months, proved me right:
Israel Herding Breeds Specialty, Nov. 13, 2010 - VP 1, Best Puppy in Breed, Best Puppy in Show 3.