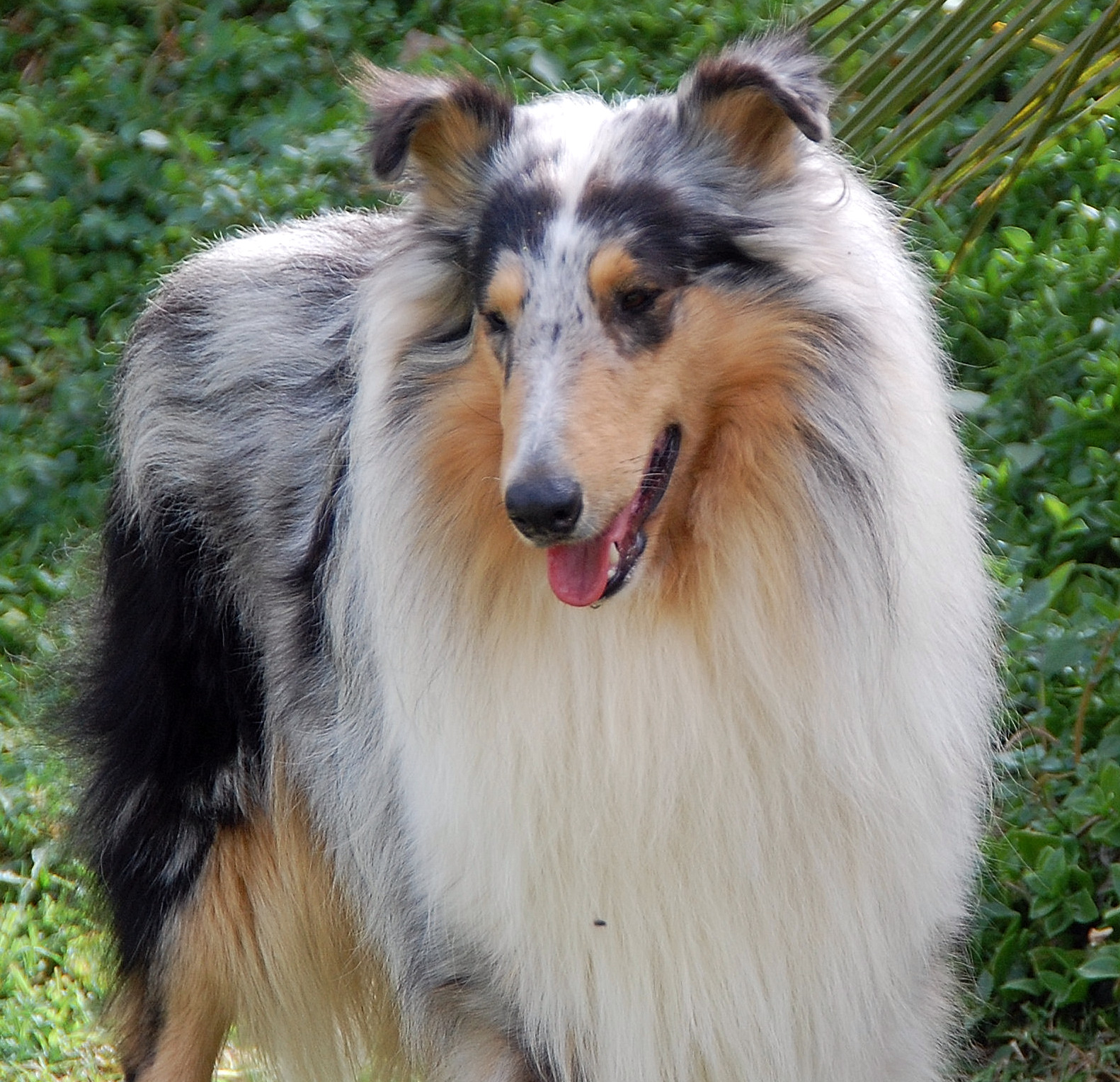 At two years of age
Blue Chip of Netiv HaAyit
Born May 15. 2006
Hips: A/A, Normal Eyes, MDR1 +/-
Sire
Isr.Ch.Netiv HaAyit Silver Spirit
Sire
US Ch. Kings Valley Frequent Flyer
Sire
US Ch.Twin Oaks High Plains Drifter
Dam
Kings Valley Rhyme and Reason
Dam
Int.Isr.C. EuroWinner01 Moonlight Shadow of Netiv HaAyit
Sire
Int.Isr.Ch. Flyer of Netiv HaAyit
Dam
Isr.Ch. Fribyn Indian Sunset
Dam
Isr.Ch.Kings Valley After All
Sire
US Ch.Kings Valley Illumination
Sire
US Ch. Kings Valley Frequent Flyer
Dam
US Ch. Kings Valley Quicken PT
Dam
US Ch. Marnus Day After Day
Sire
US Ch. Marnus Golden Ruler
Dam
US Ch. Marnus Day By Day
Chip has won his first CAC on July 26, 2008, at the Herding Breed Club specialty, despite being completely out of coat. We are now waiting for the new coat to come in so that Chip can continue his show career.
At two years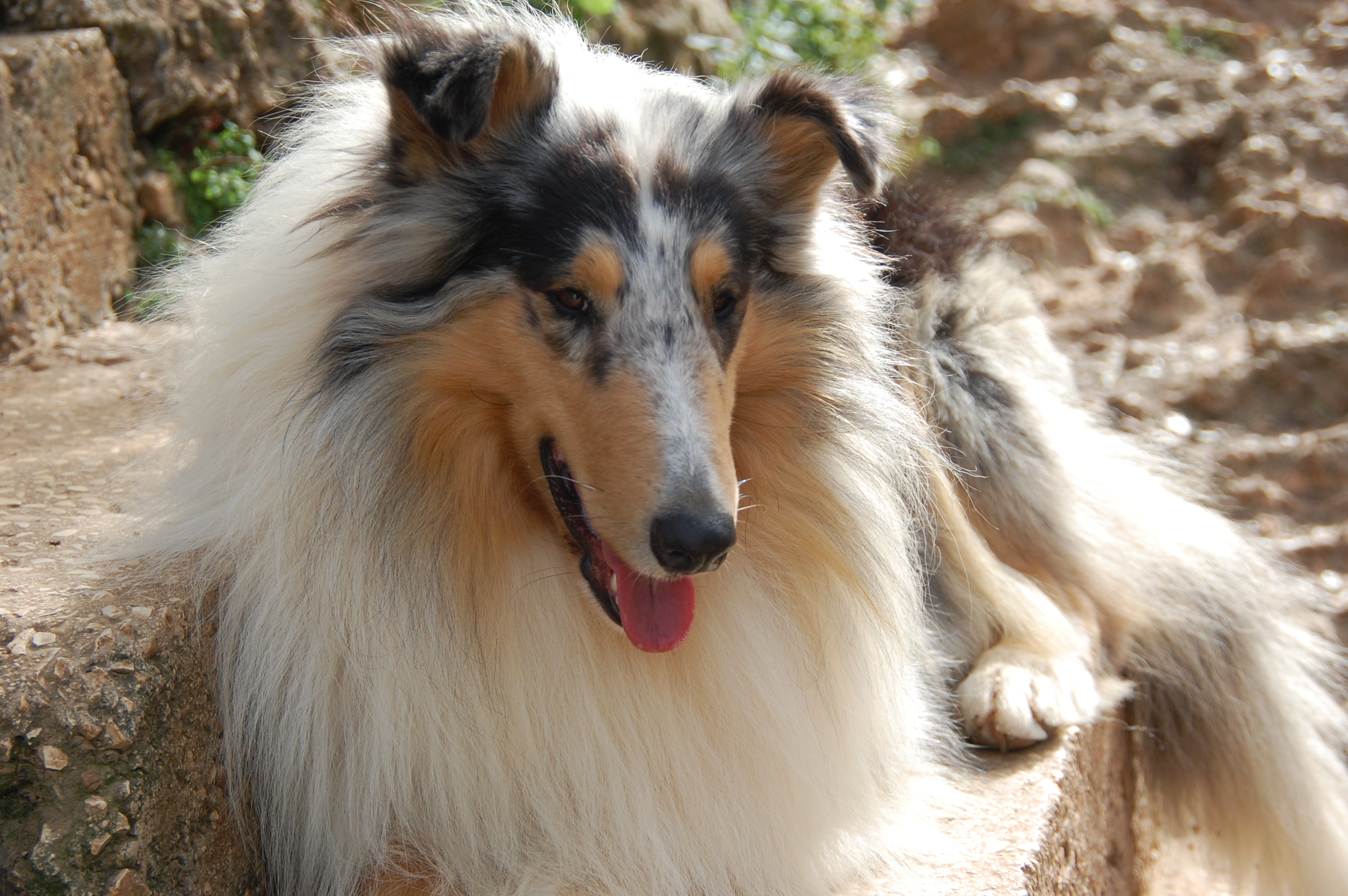 At two years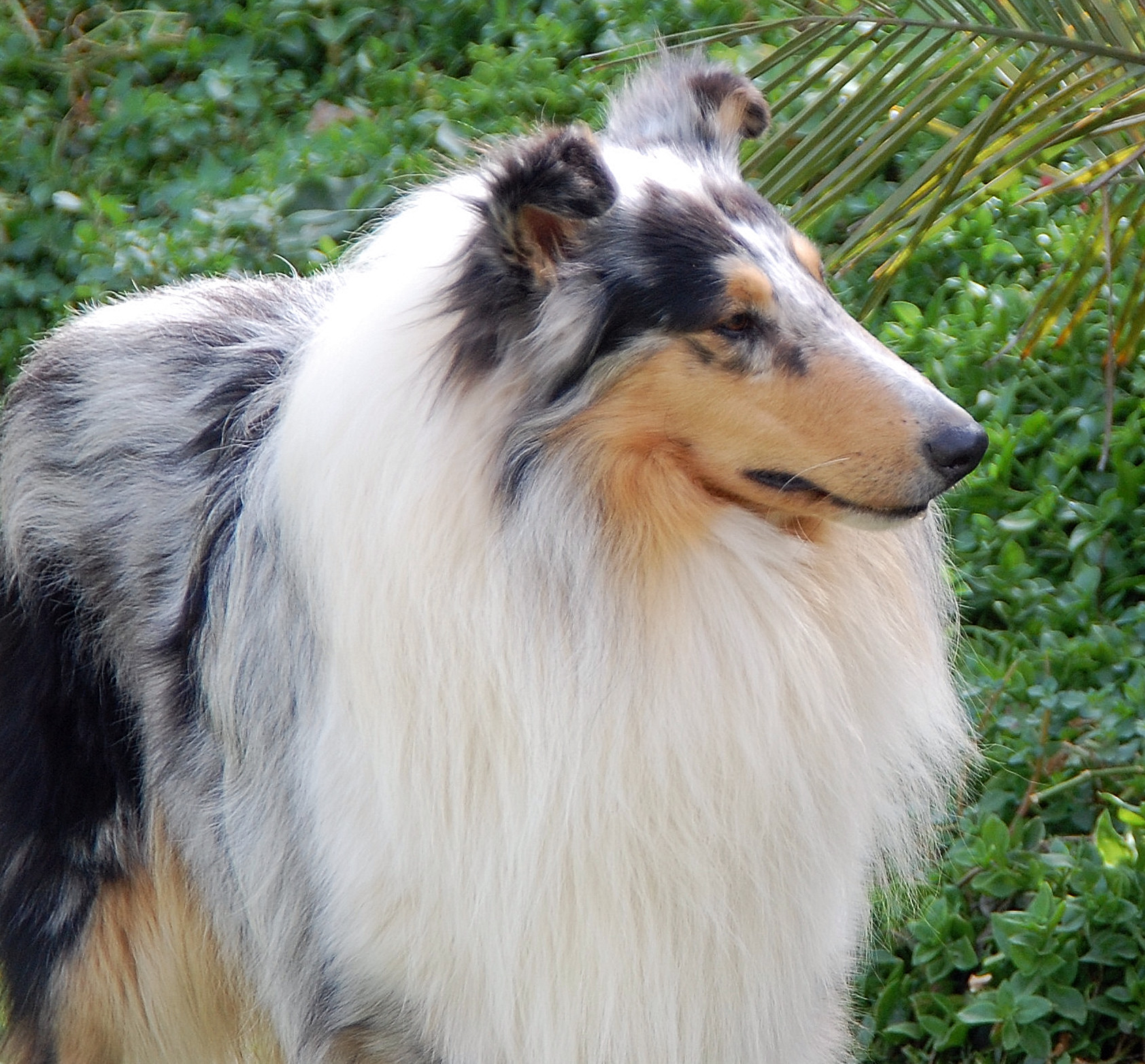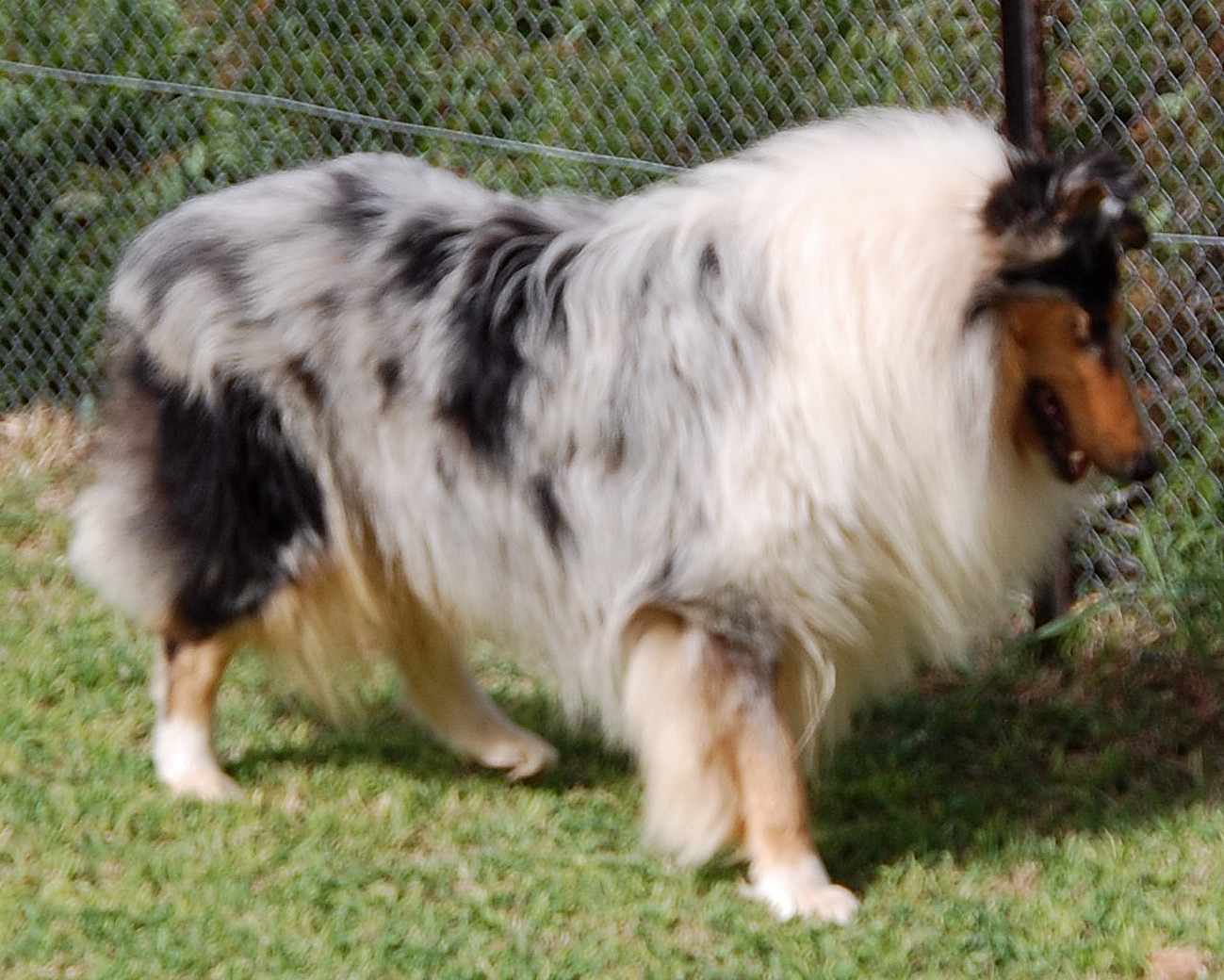 At two years of age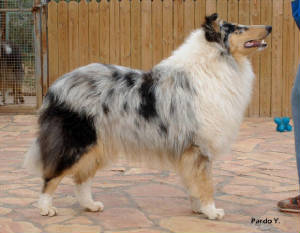 At nine months of age
Born May 15, 2006
Chip made his debut at the Herding Breed Specialty on Dec, 2, 2006, under judge Pyotr Krol. He was Best Puppy out of a large group of quality puppies - a good start!