To understand the Canaans, we must understand where they come from - the harsh, barren, beautiful wilderness, with ground covered with rocks, where only the strongest can survive. The settlements of the Bedouin are primitive and lacking in all luxury as well.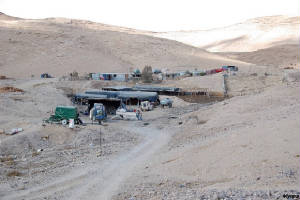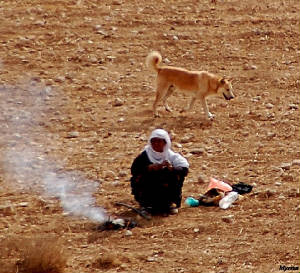 It is becoming harder and harder to find pure Canaans, and in some of the areas that we visited where in the past we had seen good Canaans, there were now none. But in other areas we did indeed find some lovely and typical dogs, as you can see from the photos.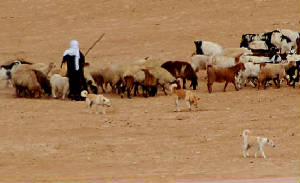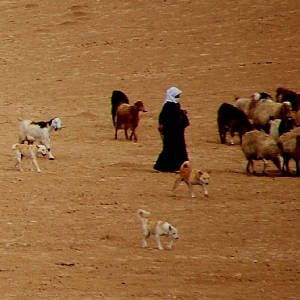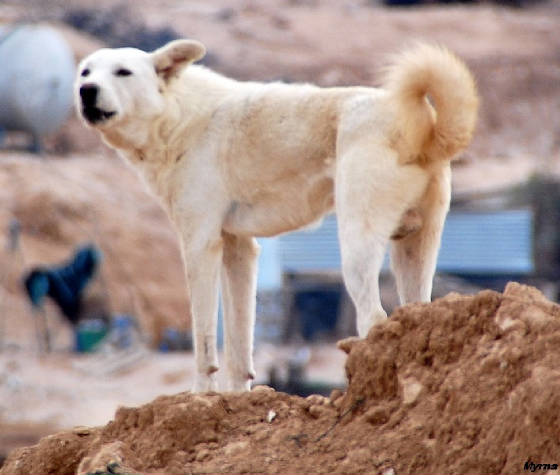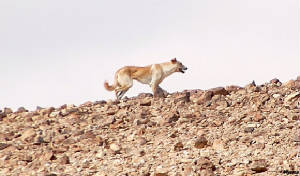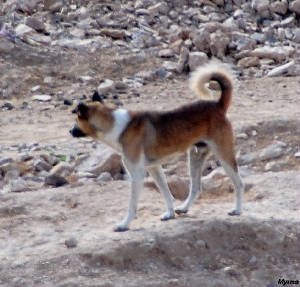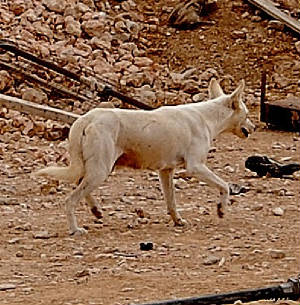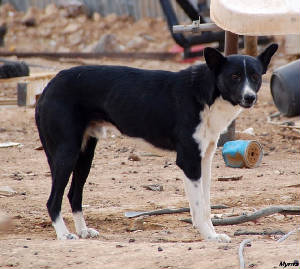 This dog comes from the same village as Salima Al Kashhar, and we are sure he is related to her.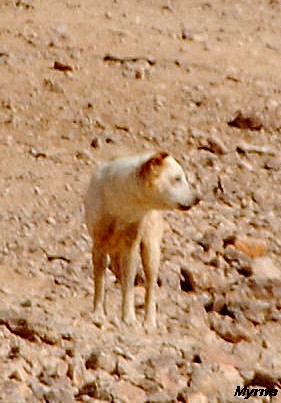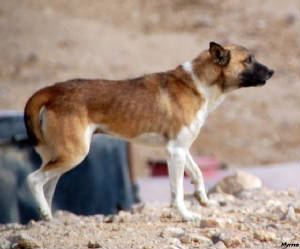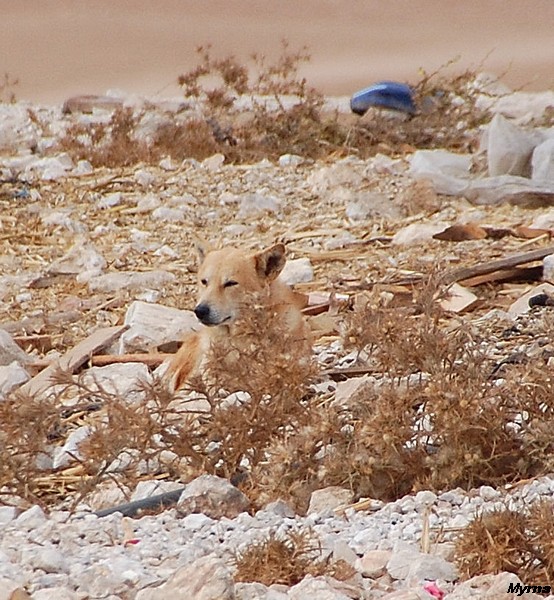 And then, in one of the last villages on our agenda, we found a litter of puppies of between four and five weeks old, in a very typical den dug deep into a terrace wall. The concerned mother circled and barked at us, but did not try to attack - Canaan will very rarely try to bite people. The father was also in the vicinity. The Bedouin were willing to let us take one of the puppies.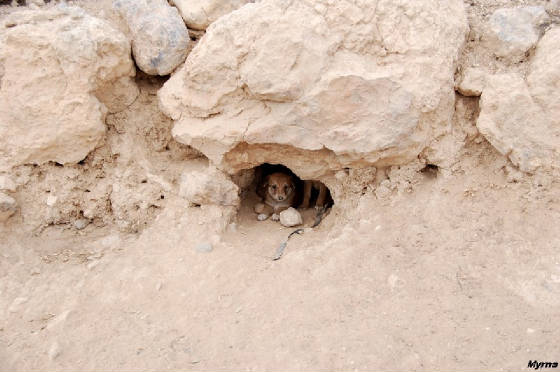 The den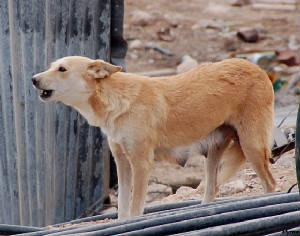 Mother of the puppies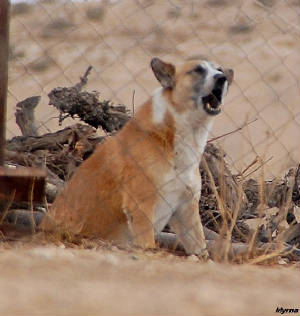 Father of the puppies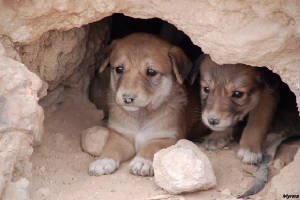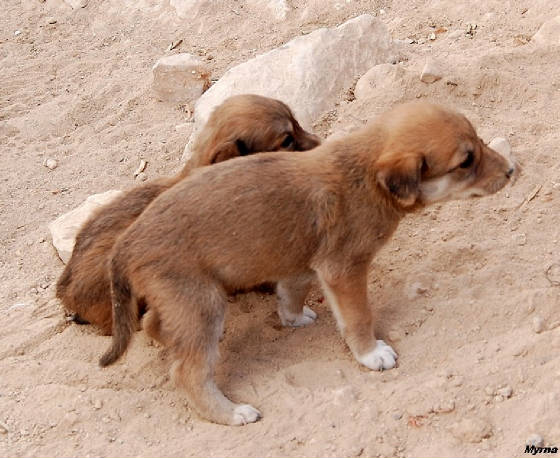 This puppy came home with me.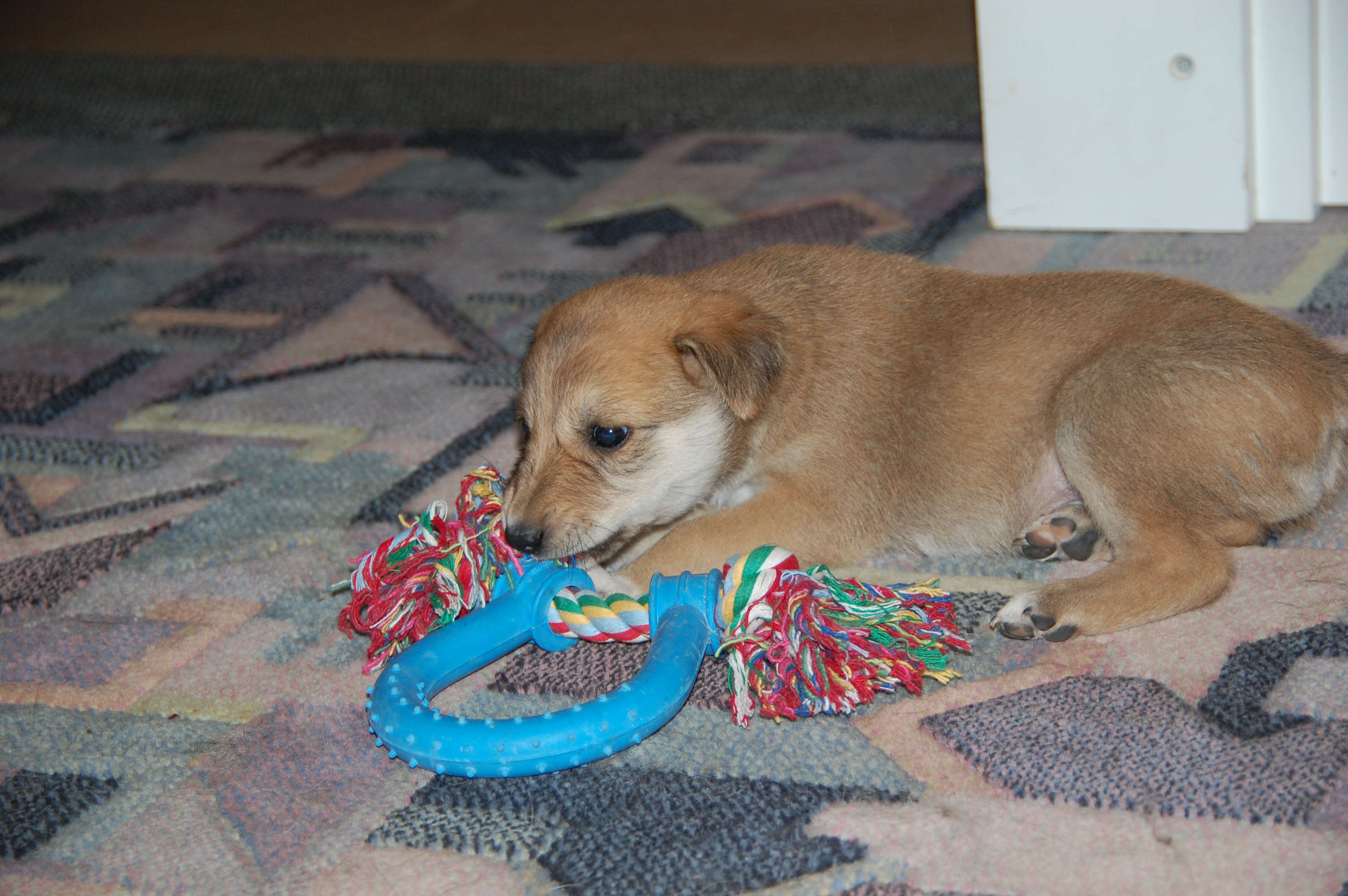 Meet Tsuk Al Kashhar, now enjoying life at Shaar Hagai. He has a fantastic temperament, totally unafraid of anything, and has adjusted very well to a life of luxury. We are hoping that he will develop to be as beautiful as his parents, and will be a valuable addition to the Canaan Dog gene pool in the future.