Zik has now completed his Israel Ch. - CAC, CACIB, BOS - Arad International Show, Nov. 8, 2008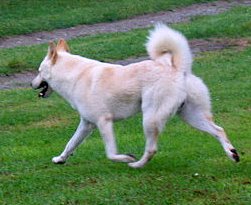 European Winner 2008 and Hungarian Champion - European Winner Show, Budapest, Oct. 5, 2008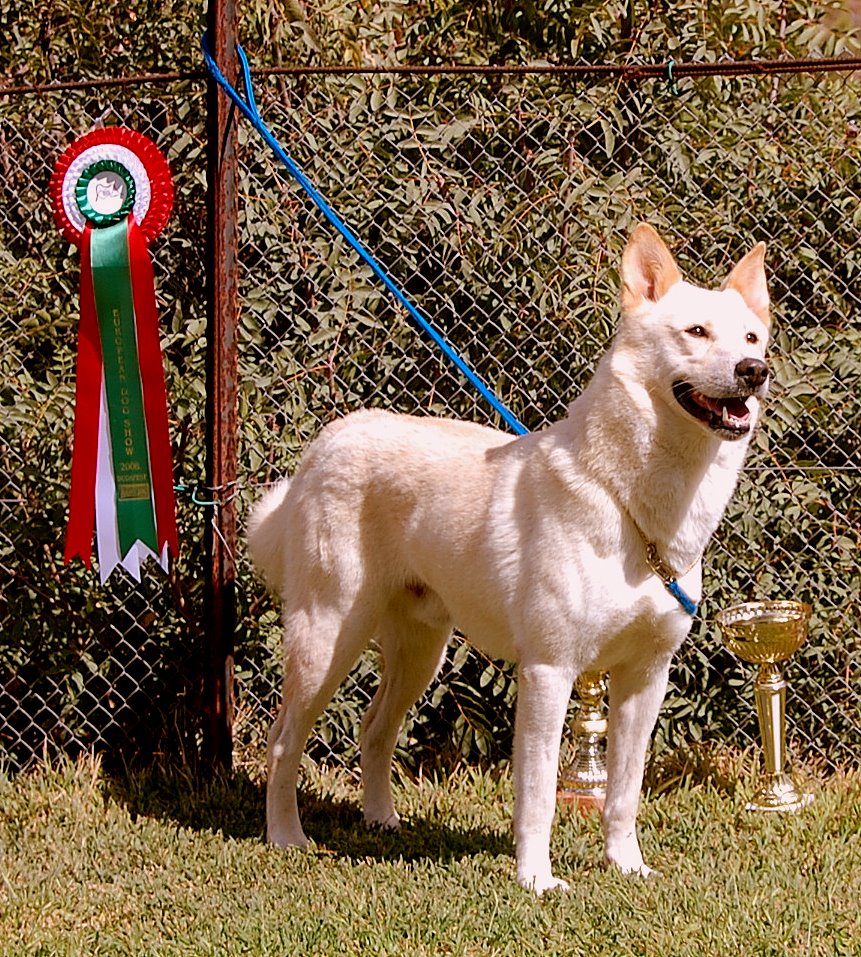 World Winner 2008!
Zik is now home, with the titles World Winner 2008, Jr.World Winner 2006, French Ch., Lux.Ch., BOB Urcanis 2008, BOB SSUK 2008, 6 x CACIB. It is great to have him home! His puppies have been proving to be as good as their sire, and he will be bred next year to selected bitches.
Junior World Winner, Poznan, Poland, Nov.9, 2006!!!!
And now French Champion!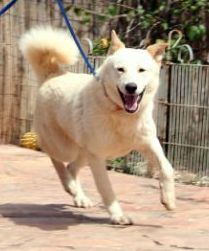 Zik has won his first CAC, at his first show as an adult, and completed his adult debut by going BOB, September 16, 2006, under the judge Dr. Zafra Sirik.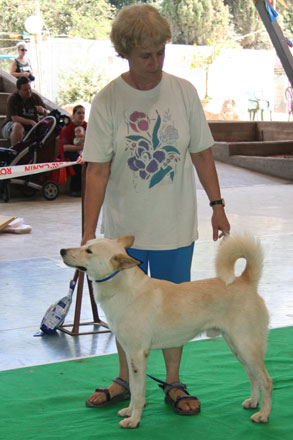 Meet our 2005 puppy, Zik. Zik is a son of Bayud Bedoui me Tel Arad and of Mocah Givat Har Adar, thus combining some of the best Shaar Hagai lines with the outstanding Bedouin line of Bayud. He was born on June 1, 2005, and so far shows both the quality and the temperament that we were hoping for. We think he has a great future ahead.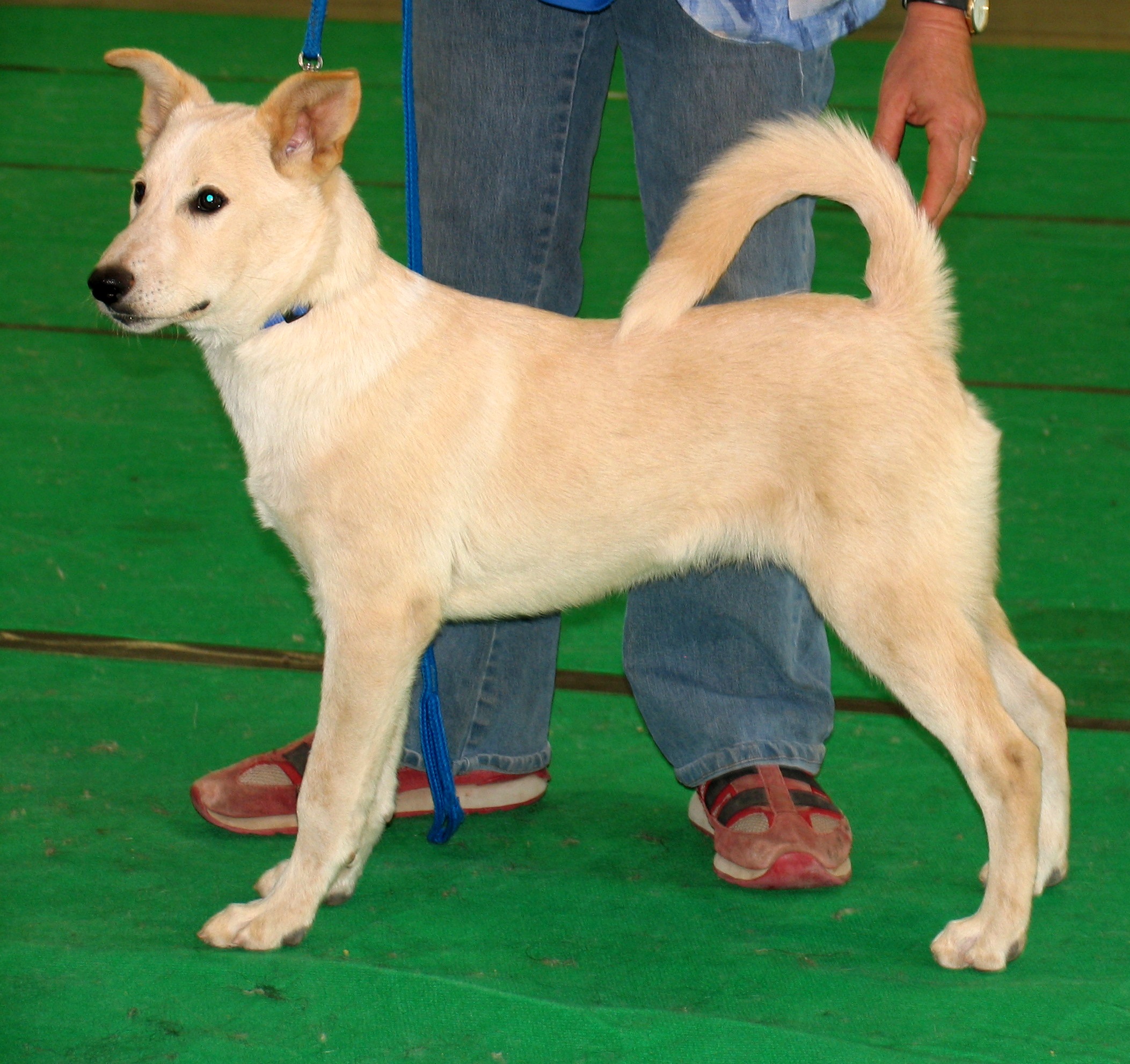 Photo Lorna Hastings
At his first show, Israel Spitz Club, October 29, 2005, he showed like a pro and was Best puppy in Breed. Judge: Matti Tuominen, Finland.
Spitz Club Specialty, December 17, 2005, Judge Ms. Yolanda Magal, Israel:
Best Puppy in Breed, Best Puppy in Show!!!
Sire
Bayud Bedoui me Tel Arad
Sire
Ben Bedoui me Tel Arad
Sire

Dam

Dam
Bat Bedoui me Tel Arad
Sire

Dam

Dam
Mocah Givat Har Adar
Sire
Multi Ch. Barak me Shaar Hagai
Sire
Isr.Ch. Bazak me Shaar Hagai
Dam
Int.Isr.Ch.WW Bat me Shaar Hagai
Dam
Menta me Shaar Hagai
Sire
Isr.Ch. Shavit me Shaar Hagai
Dam
Isr.Ch. Toffee me Shaar Hagai